This is the PCB I am using (Oct 2012) for decoding the Hall Sensor analog voltage outputs. The board it is made from was bought from Element14 and is Kelan 147899. It has 41 strips plus 1 undrilled strip each side for a total of 43, and this design uses all 43 strips x 56 ways.
The purchased width is 114mm and the length is 365mm (144Ways).

This PCB is for use with dual Hall Sensor sets. It is used to adjust the motor timing.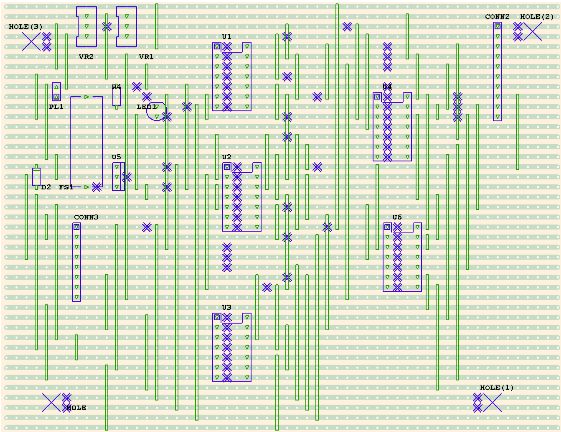 This is the same circuit as above, but uses a stripboard from Jaycar HP9544.
I have not built and tested it.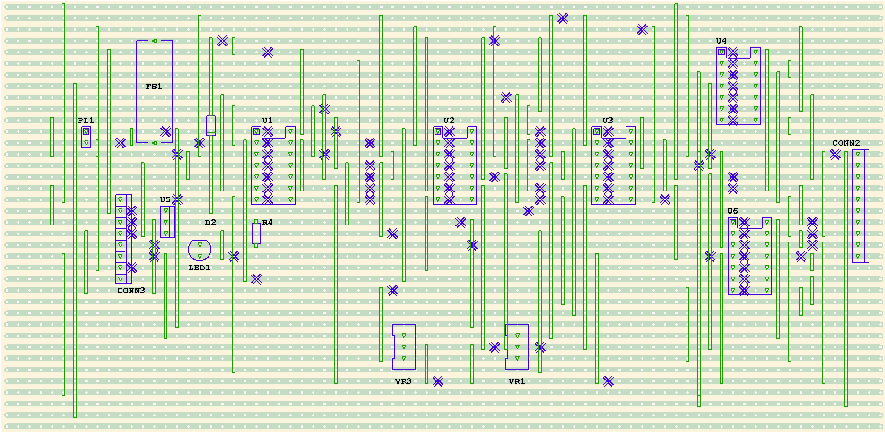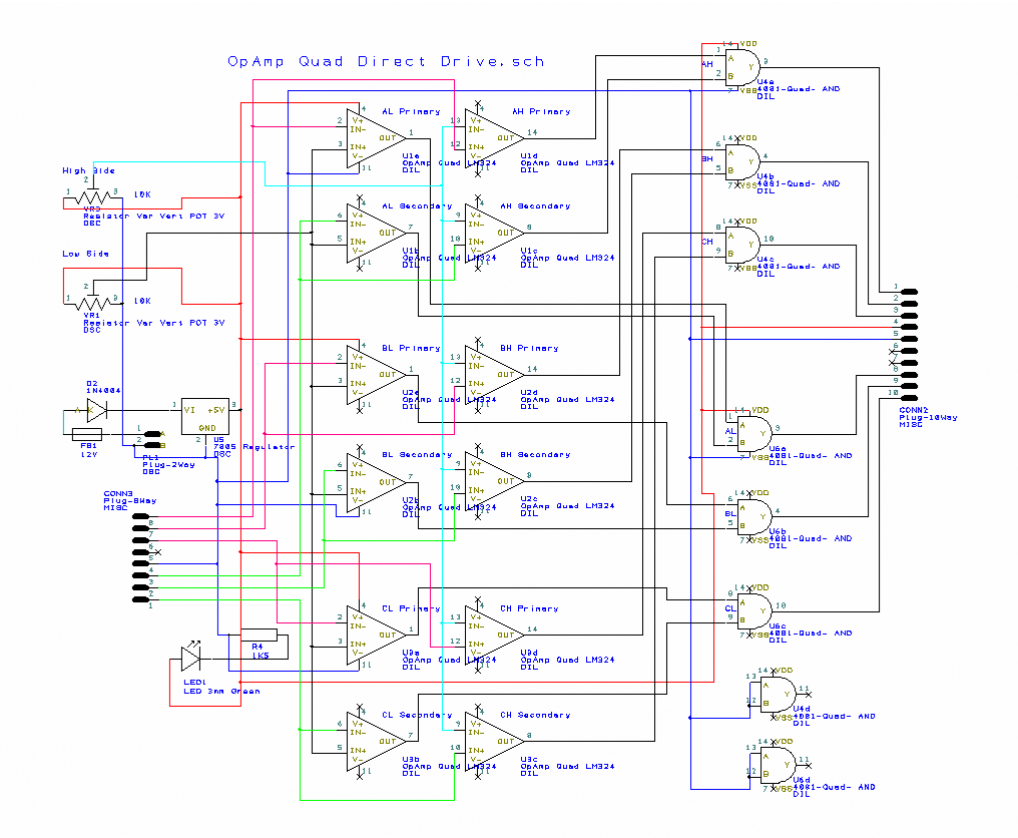 DesignSpark schematic of the circuit I am still using. (230715). Works well.